Hello, everybody! Welcome to the Cambridge Science Festival blog. My name is Amali, and this is the first part of a three-part Tuesday series about LASERS.
I'm writing about lasers for two reasons: firstly because I
like
lasers, and secondly because the Cambridge Science Festival opens with a laser show on Saturday, April 24. I want you to be ready.
This week's topic: milestones in laser development.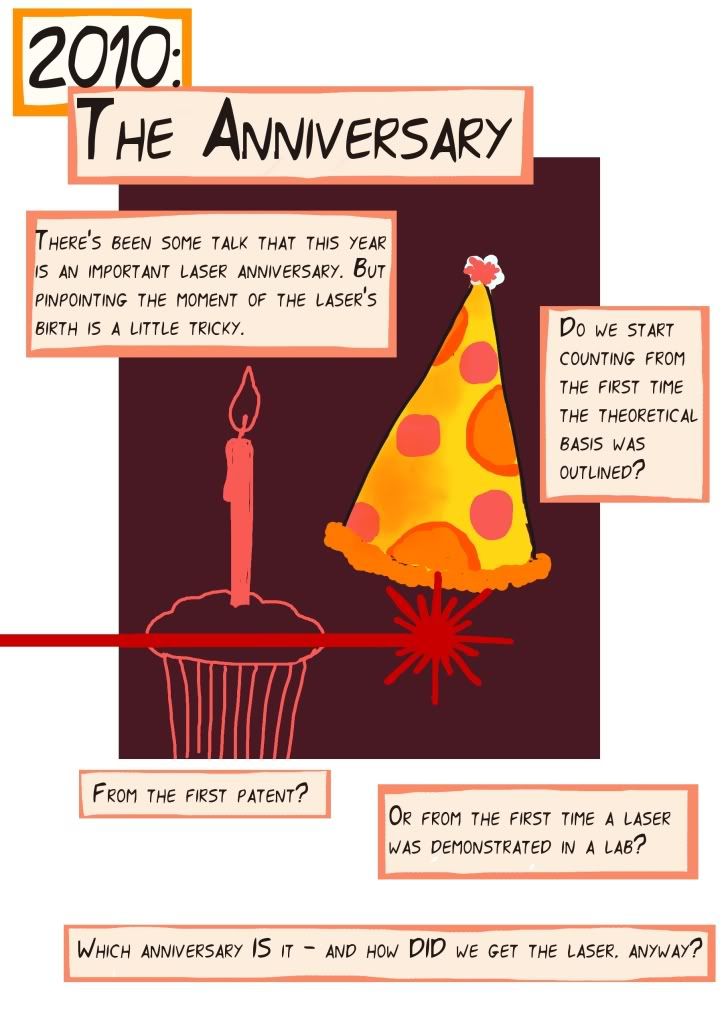 The answer's under the cut...