Eleven days from today, the Cambridge Science Festival opens with a lunchtime laser show. This is the third in a
series of posts
designed to familiarize you with lasers -- before the showtime lights dim.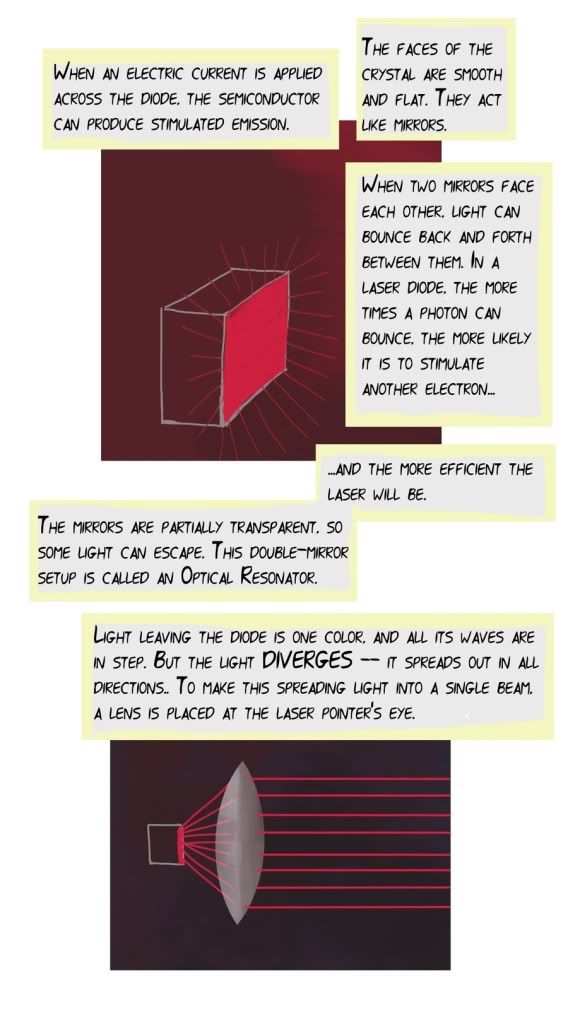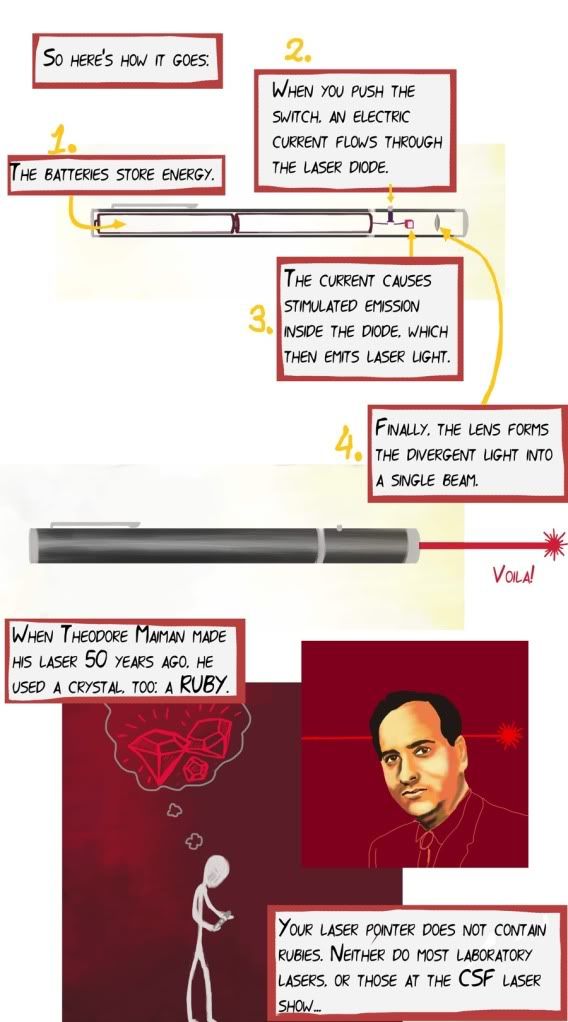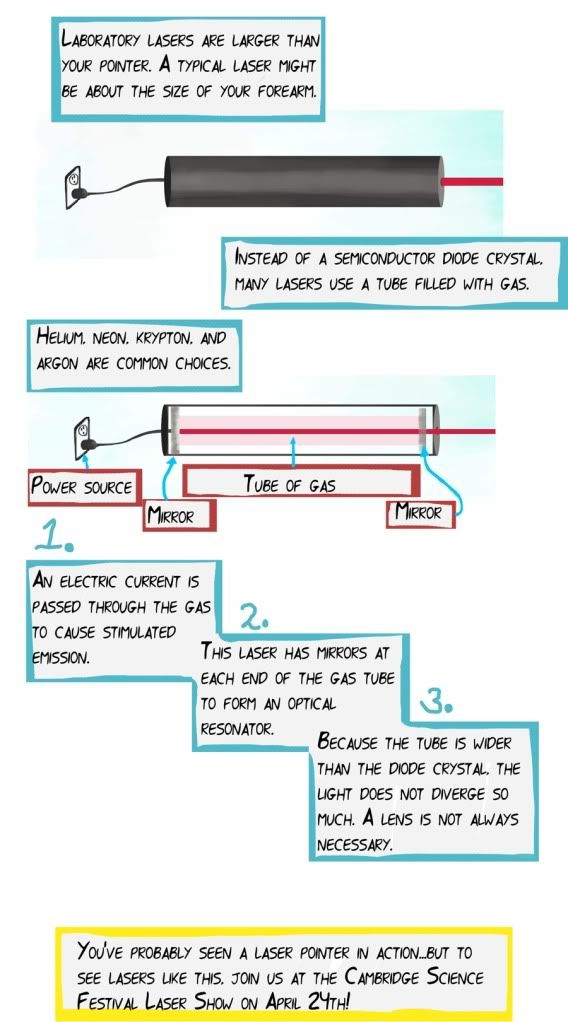 What: Cambridge Science Festival Laser Show
When: Saturday, April 24, Noon
Where: Cambridge Public Library, 449 Broadway. Free shuttles run from the Harvard Square Red Line T stop.
Next week: what to look for at the CSF laser show.