Very cool video of a UPenn engineering research project
UPenn Quadrotors
This is just so impressive. No, they would be impressive if they were remote-controlled (because, that's a lot of coordination), but the fact that these guys are autonomous is just plain awesome. Also, this incredible video is built out of a project designed for robotics mimicking biological swarming behaviors in the birds, etc. They are aware of each other, and deciding how to get out of the way of the other units. Incredible!
So, enjoy the music as you learn about today's Event(s):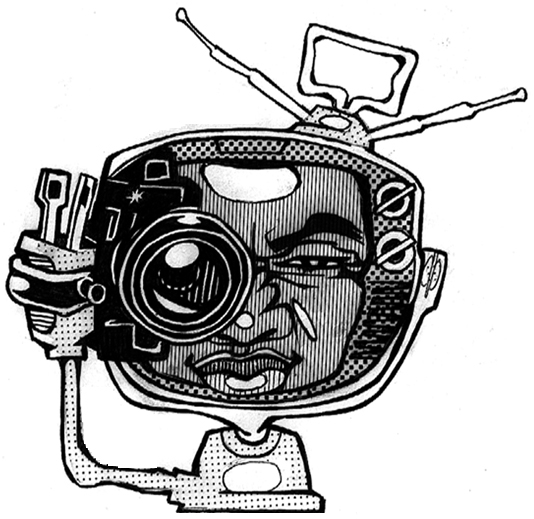 The Do It Your Damn Self!!
National Youth Video and Film Festival was created in 1996 when four teens from Cambridge, MA felt misrepresented in the media and decided to do something about it. This festival is not just about the videos, it's about who makes them and why. DIYDS!! gives youth producers a national audience. Through the intense candor, courage, and vibrant energy of youth, DIYDS!! filmmakers challenge their audience to be more alive, more aware, and more pro-active. The mission of this festival was, is and always will be, to give youth producers a place to be heard.
Wednesday, April 25th
DIYDS!! Jr. Screening Frisoli Youth Center at 4:00pm
61 Willow Street, Cambridge, MA 02141
DIYDS Jr. is a screening of films made by young filmmakers ages 5-12, followed by a panel
discussion with the filmmakers. The screening will take place during the Frisoli Youth Center after
school program and is open to all 5-12 year olds and their families.
Friday, April 27th
After School Screening MIT Bartos Theater at 4:30 pm
Wiesner Building, 20 Ames Street Building E15, Atrium level, Cambridge, MA 02139
The After School screening is an opportunity for youth filmmakers ages 13-19 from the greater
Cambridge area to connect with each other as well as youth filmmakers from across the country,
whose films will be featured in the DIYDS festival. All teens and youth programs serving teens are
welcome to attend.
Saturday, April 28th
DIYDS!! Challenge
NuVu Studio at 10:00 am
450 Massachusetts Ave, Cambridge, MA 02139
For the 15th annual Do It Your Damn Self!! National Youth Video & Film Festival, the
Community Art Center is proud to be teaming up with NuVu, an innovation center for middle and
high school students, to present an interactive and team-based technology design challenge:
the DIYDS!! Challenge, scheduled for Saturday, April 28th, 10:00 am – 2:30 pm. This challenge is open to middle and high school students. Pre-registration required at
http://csfdiyds.eventbrite.com/
Premiere Screening
Microsoft NERD Center at 7:00pm
One Memorial Drive, Cambridge, MA 02142
The Premiere Screening will feature films by youth filmmakers ages 13-19 from across the country
followed by a panel discussion with the film makers. This event is open to the public. Followed by an after party.