By E. Rosser
"The greatest scientists are artists as well." --Albert Einstein, 1923
Science is often thought of as a purely left-brain venture...but who says the creative thinking that leads to great discoveries can't also produce some great art? The Cambridge Science Festival aims to show off the "A" part of "STEAM" by urging Festival-goers let their inner DaVinci out at our various art events--from
crafting kinetic sculptures
to
learning about baby birds through drawing
. It turns out that innovation and passion are important ingredients for art as well as science, technology, math, and engineering.
Some of the greatest minds that science has seen have also been known to stretch their artistic muscles. Here are some famous scientists who have put down the lab notebook and picked up the sketchpad over the years--and artists who have taken up science!
Drawing and Illustrating:
Leonardo Da Vinci - Inventor and Illustrator - Perhaps the spiritual pioneer of all scientist-artists, Leonardo's study spanned anatomy, physics, sculpture, architecture, and engineering. While making his living painting murals and religious scenes, he sketched his finest ideas (with notes in a distinctive backward hand) in perhaps the most fascinating lab notebook ever created, available online via the British Library

.
Some of DaVinci's illustrations, via
stopandlearnenglish.blogspot.com/
Beatrix Potter - Mycologist and Illustrator - Before she became known for

Peter Rabbit

, Beatrix Potter honed her drawing and painting skills by doing scientific illustrations of plants, eventually leading to her 1897 publication of a scientific paper about mushrooms: "On the Germination of the Spores of Agaricineae." The paper was presented to the Linnean Society by a male colleague, since women were not allowed to attend Society meetings at the time.
Mushrooms drawn by Beatrix Potter,
via bwlstem.files.wordpress.com
Let art inspire your next technological creation! Steampunk designer extraordinaire Bruce Rosenbaum will show you how at the
Steampunk Art & Design Workshop
at the
Charles River Museum of Industry and Innovation, Monday April 18th, 9am-1pm. Ages 14+, pre-registration required.
Musicians:
Tom Scholz - Inventor and Rockstar - Boston's own Tom Scholz studied mechanical engineering at MIT before working as an engineer at Polaroid. The amplifiers and guitar effects he built in his home studio earned him the attention of a big record label, then he hit the road as lead guitarist of the famous rock band "Boston."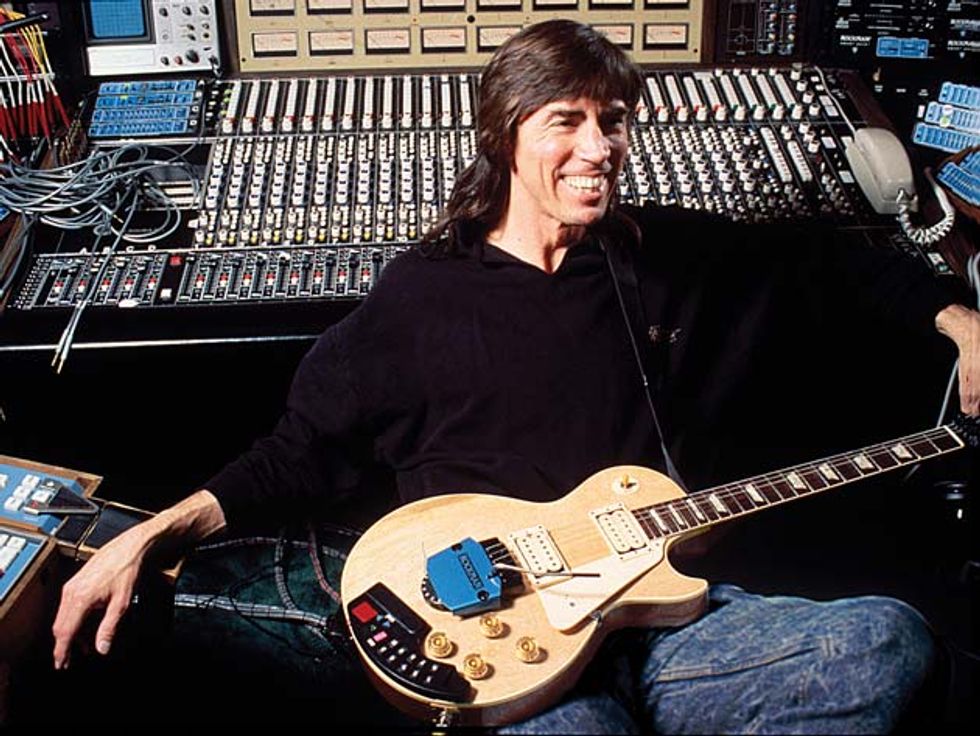 Tom Scholz and his invention, the "Rockman"
portable guitar amplifier. Via www.premierguitar.com
Brian Cox - Physicist and Pop Musician - Brian Cox had already achieved fame with his band Dare when he decided to take a break and study Physics at Manchester University. While earning his PhD, he filled in as keyboardist with another band, D:Ream, and achieved a number one hit. Cox is now a television personality, hosting several educational programs and

representing scientists on popular comedy shows

.
Dr. Brian Cox, with some words of wisdom.
Via Pinterest.com
Find your beat and rock out like these scientists with the MIT Balinese ensemble, Gamelan Galak Tika!
Youth Balinese Gamelan Workshop
at the MIT Museum, Saturday April 16th, 10am-12pm. Grades 5-8, pre-registration required.
Theater and Film:
Hedy Lamarr - Inventor and Actress - Best known as a glamorous star of the Golden Age of Hollywood, during World War II Lamarr also invented a new form of radio jamming with her neighbor George Anthiel, an avant-garde composer. Together, they developed a signal that would jump sporadically through several frequencies and interfere with Nazi radio-guided torpedoes. The technology still has applications today in wifi and bluetooth technology.
Hedy Lamarr and a patent for her co-invention.
Via zenpundit.com
Lillian Moller Gilbreth - Author, Psychologist, Industrial Engineer, and Film Inspiration - Lillian Moller Gilbreth mastered many fields throughout her life: she earned degrees in literature, pioneered industrial psychology, saved many businesses during the Great Depression using scientific management, and raised her twelve children. Her children went on to write the autobiography

Cheaper by the Dozen

, which was made into a popular film franchise that sadly downplays the role of their remarkable mother.
A US Stamp commemorating Lillian Moller Gilbreth,
the "first lady of engineering." thehistorychicks.com
Hear more stories about Hedy Lamarr and other famous scientists through song with the North Cambridge Family Opera!
Giants of Science
at the Broad Auditorium, Saturday April 16th, 3pm-4:15pm, and Sunday April 17th, 6pm-7:15pm. Free!
Explore where science and engineering intersect the performing arts!
Science Can DANCE!
at the Harvard Museum of Science & Culture. Saturday, April 23, 11am-3pm. Ages 10-14, pre-registration required.
Writers:
Rachel Carson - Zoologist and Author - The influential book

Silent Spring

, which outlined the dangers of misusing chemical pesticides, was just the capstone on Rachel Carson's career as an ecologist and writer. She wrote natural history articles for the

Baltimore Sun

, was editor-in-chief of all publications by the US Fish and Wildlife Service, and, in her free time, penned her stirring conservationist prose.
Rachel Carson in the field.
Via www.pophistorydig.com
Isaac Asimov

- Biochemist and Hard Sci-Fi Author - No science fiction collection is complete without a volume of Isaac Asimov's award-winning work. Few readers realize he started out as a chemistry student, eventually becoming a professor of biochemistry at Boston University School of Medicine. Hardly the stuff of the "pulp" sci-fi that his father forbade him from reading, his speculative theories included the famous "Three Laws of Robotics," which have fascinated scientists and futurists since their publishing.
Asimov's three famous rules.
Via http://i.imgur.com/OwPAu.jpg
Learn more about "robotics," a word that Asimov created, right next to some of the world's most famous robots!
Workshop: Introduction to Robotics
at the MIT Museum, Thursday, April 21st, 11am-1pm and 2-4pm. Ages 12+, pre-registration required.
Want to give both sides of your brain some action, just like these great innovators? Check out all of these art-centric (and eccentric!) events at the Cambridge Science Festival!
E. Rosser is a science writer and mechanical engineer currently wrapping up a degree at MIT. She likes to give the right side of her brain a little exercise now and then by designing costumes, doodling in a design notebook, or sewing crazy fabric creations.